Video:Unbelievable SciFi Military "Weapons That Actually Exist"
Published on December 1, 2016 by admin · No Comments
It may sound like the kind of science fiction contraptions that would show up in a James Bond film or some other futuristic Hollywood spectacle … but these weapons are now making their way to the battlefield.
The technology that is understood by the general public is seriously outdated. There has been a revolution of new advances in technology, and much of it draws heavily from the use of electromagnetic energy, lasers and A.I. robots.
The future is downright deadly – that is, if you wind up in the crosshairs.
Though many of these devices may seem outlandish, they are, in fact, ready to make the difference in the conflicts of the rest of the 21st Century.
As this video points out, these science fiction-esque weapons "actually exist."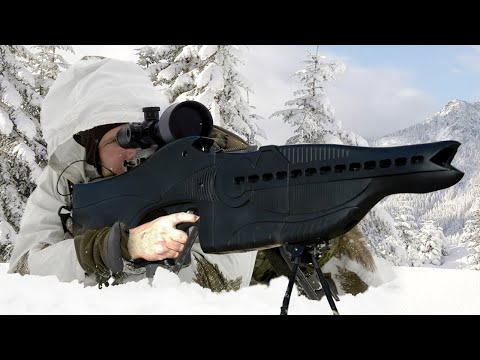 These technologies (and more) are changing the world that we live in, and tilting the tables in favor of whoever can maintain dominance over the spectrum and the arena in which the battle is to take place:
Swarm bots: Using the collective power of slavish, hive insect behavior – in the air, underwater and on land. Healthcare, disaster rescue, mining operations, military operations and more. Could play a central role in many military strategies and scenarios, using command and communication without the need for human operators.
Plasma force fields: Currently developed, soon deployed … protect vehicles from shock waves, explosive blasts, etc. It is a defensive projection device that can be created on-demand in response to an oncoming projectile, etc. The plasma field can deflect or significantly slow down the impact of any threat with which it is equipped to handle.