PepsiCo Sued for Allegedly Misleading Buyers of Naked Juice
Published on October 17, 2016 by admin · No Comments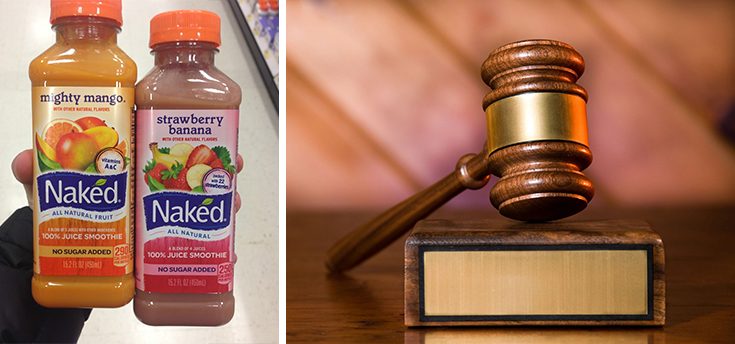 PepsiCo is being sued by buyers who claim the company misleads shoppers into believing its Naked juices and smoothies contain "high-value" ingredients thatmake them healthier than they really are. [1]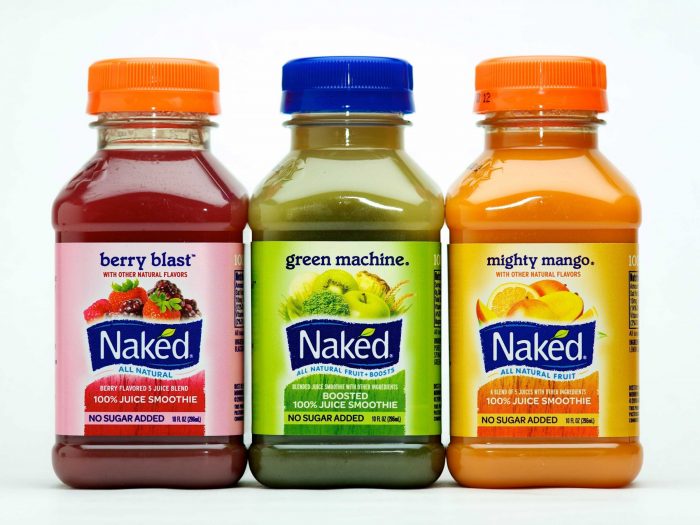 According to the complaint, filed on 4 October 2016 in federal court in Brooklyn, New York, Naked labels feature images of healthy fruits and vegetables, and trumpet how the drinks have "no sugar added," when they actually contain about as much sugar as a can of Pepsi – more, in some cases.
The lawsuit was filed by the Washington, D.C.-based nonprofit group Center for Science in the Public Interest (CSPI) on behalf of three people.
Dina Lipkind of Brooklyn, Lyle Takeshita of Los Angeles, and Chad Fenwick of Chatsworth, California, claim they overpaid for Naked drinks such as Kale Blazer and Green Machine.
The Allegations
For example, the Kale Blazer label lists "cucumber, spinach, celery and a pinch of ginger" as its main ingredients. However, kale puree is only the 2nd ingredient listed, between "cheap, nutrient-poor" orange and apple juice.Neither fruit is pictured on the label.
The Kale Blazer juice also states that "…you might live forever because kale has tons of antioxidants that combat aging." [2]
Kale aside, a 15.2 ounce bottle contains a whopping 34 grams of the sweet stuff.
Some Naked products contain as much as 61 grams of sugar. A 12 ounce can of Pepsi contains 41 grams.
CSPI uses the example of Naked's Pomegranate Blueberry juice to illustrate how PepsiCo misleads shoppers. While it's true that the product contains no added sugar as the label advertises, the lawsuit states that the claim leads people to believe it contains less sugar than other drinks.