Swedish Scientist Edits Genes of Healthy Embryos for First Time
Published on September 27, 2016 by admin · No Comments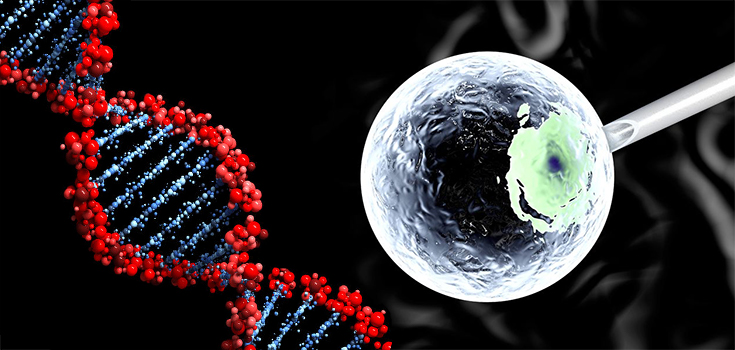 In what is believed to be a first, a Swedish scientist has attempted to edit DNA in healthy human embryos. [1]
Developmental biologist Fredrik Lanner is the first known researcher to conduct the experiment, which has long been considered taboo due to safety and ethical concerns.
Why Edit Embryonic DNA?
Lanner is editing the embryos' genes in an attempt to learn more about how they regulate early embryonic development,as well as to develop new ways to treat infertility and prevent miscarriages. Additionally, Lanner hopes his efforts will help scientists learn more aboutembryonic stem cells so that they can someday use the cells to treat a wide number of diseases.
The researcher said he is initially planning to study the genetically engineered (GE) embryos only for the first seven days of their growth, and has no plans to let them develop past 14 days. Said Lanner:
"Having children is one of the major drives for a lot of people. For people who do struggle with this, it can tend to become an extremely important part of your life."
He went on:
"If we can understand how these early cells are regulated in the actual embryo, this knowledge will help us in the future to treat patients with diabetes, or Parkinson, or different types of blindness and other diseases. That's another exciting area of research."