A new study by the medical school of Harvard University in Cambridge, Massachusetts has revealed that the high cost of drugs in the United States is due to the country's government granting of monopoly to the big pharmaceutical companies manufacturing the drugs.
Researchers of the study reviewed medical and health policy literature in the United States from January 2005 to July 2016, looking at articles addressing the source, justification and consequences of drug prices in the country. The study was accepted in the Journal of American Medical Association on August 23, 2016. The Brigham and Women's Hospital in Boston, Massachusetts also supported the study.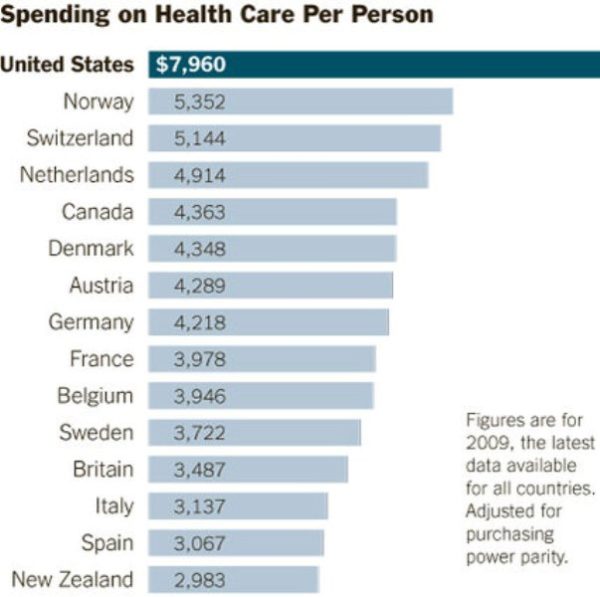 According to the study, high prescription drug prices in the United States are largely due to drug monopolies and restrictions on price negotiations enjoyed by Big Pharma.
The researchers said during the study, they reviewed drug costs in the United States, and found that on per capita, United States drug spending stood taller than other industrialized countries. The researchers pointed out that spending per capita on prescription drugs in the United States in 2013, was on average $858, more than double that of 19 other industrialized nations.
Few specific comparative examples the researchers gave include common medications, such as a steroid inhaler for asthma, which cost over $300 a month in the United States, but in France, the same medication cost $35. Also, Insulin, a life-saving medication for diabetics, is about eight times more expensive in the United States than in Europe.
According to the researchers, the most important factor that permits high drug pricing is "market exclusivity," related to patents and "monopoly rights" for new drugs. This means a new drug will not be threatened on the marketplace by a generic drug for a set amount of time.
Consistently, Big Pharma has defended high cost of drugs in the United States, claiming it as a direct result of high research costs associated with the development of drugs.
However, the researchers said they did not find evidence of Big Pharma's claim in the study. The proportion of revenue of the ten largest pharmaceutical companies invested in research and development is only about 7 to 21%, the study revealed.