Video:The Chilling History of Monsanto's Rise to Power
Published on July 26, 2016 by admin · No Comments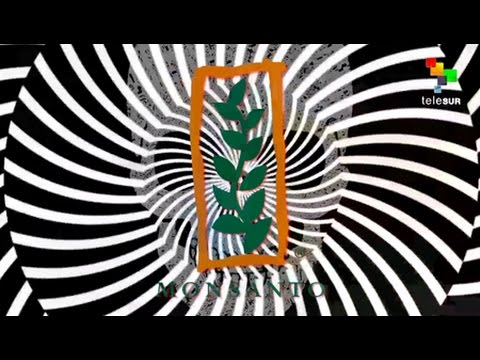 In the featured video, journalist Abby Martin discusses Monsanto's rise to power and how the company has managed to saturate the global environment with its toxic chemicals, largely through immoral means.
In May, the University of San Francisco revealed the results from a testing project that began in 2015. The tests, commissioned by the Organic Consumers Association (OCA), found that 93 percent of Americans have detectable levels of the chemical glyphosate in their urine.1
Glyphosate is the most widely used agricultural chemical in the world, and it's an active ingredient in Monsanto's broad-spectrum herbicide Roundup. As noted by the Detox Project:2
"Glyphosate, labeled a 'probable human carcinogen' by the World Health Organization's cancer agency IARC in 2015, has now been revealed to be ubiquitous in the first ever comprehensive and validated LC/MS/MS testing project to be carried out across America…
Glyphosate was found … at an average level of 3.096 parts per billion (ppb). Children had the highest levels with an average of 3.586 ppb. The regions with the highest levels were the West and the Midwest with an average of 3.053 ppb and 3.050 ppb respectively."
Glyphosate Contamination Is 'Everywhere'
Glyphosate has been found in a wide array of samples, including blood, urine, breast milk, drinking water and more. Results from a German study3 published in 2012 showed that even people who have no direct contact with agriculture have significant concentrations of glyphosate in their urine.
In fact, every single urine sample collected from city dwellers around Berlin tested positive for glyphosate, with values ranging from 0.5 to 2 nanograms per milliliter (ng/ml), which is between five and 20 times the permissible upper limit for glyphosate in German drinking water, set at 0.1 ng/ml.
Why do most people have traces of this probable carcinogen in their bodies, regardless of where they live?
The answer is because glyphosate is sprayed on virtually all food crops around the world. In fact,glyphosate is the most heavily used weed killer in history. Roundup is the most commonly used formulation but glyphosate can also be found in other pesticide formulas.4