Video: 5 Reasons Why The Summer of Chaos is Here…
Published on July 28, 2016 by admin · No Comments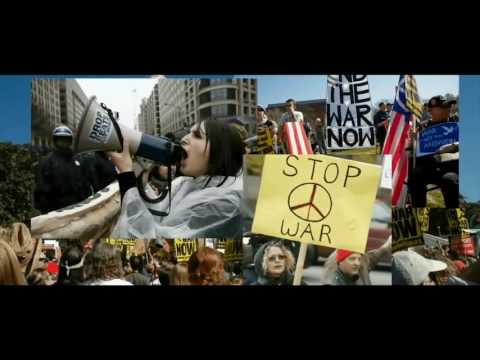 The Summer of Chaos, as George Soros called it, is exploding all over the world. Terrorism in Europe, police shootings in the U.S., and clues of possible false flags spread over the whole mess. So what is fueling this global manifestation of rage?
CONSTANT AND SUSTAINED OPPRESSION BY WESTERN GOVERNMENTS HAS CREATED CALLS FOR RETRIBUTION AGAINST THE GLOBAL ELITE'S POWER STRUCTURES
For example, the U.S. government has been dominated by fractional groups of powerful elites, whose separate yet consolidated wealth has lorded over, dominated, subjugated and aimed to control the minds and bodies of people around the world.
The vast majority of the world is tired of American "democratic" intervention. In South American, Asia, Africa, and the Middle East, people have for decades felt the sting of American military imperialism. The assassinations of legitimately elected leaders like Iran's Mohammed Mossadegh and Panama's Omar Torrijos has created worldwide perception of the U.S. as a militaristic overlord. Many Western nations, especially U.S. allies in NATO,  are similarly viewed as evil oppressors.
The U.S. has bombed over 20 different countries since World War 2, and has been involved in the covert overthrows of countless others.  Here is a list of countries the USA has bombed since the end of World War II.
Ron Paul is the most prominent U.S. politician who has given an honest telling of this truth. Ron Paul was asked if he really wants the troops to come home, and whether that is really a Republican position.
"Well," he said, "I think the party has lost its way, because the conservative wing of the Republican Party always advocated a non-interventionist foreign policy. Senator Robert Taft didn't even want to be in NATO. George Bush won the election in the year 2000 campaigning on a humble foreign policy –no nation-building, no policing of the world. Republicans were elected to end the Korean War. The Republicans were elected to end the Vietnam War. There's a strong tradition of being anti-war in the Republican party. It is the constitutional position. It is the advice of the Founders to follow a non-interventionist foreign policy, stay out of entangling alliances, be friends with countries, negotiate and talk with them and trade with them."
He was then asked if 9-11 changed anything. He responded that US foreign policy was a "major contributing factor. Have you ever read the reasons they attacked us? They attacked us because we've been over there; we've been bombing Iraq for 10 years. We've been in the Middle East –I think Reagan was right. We don't understand the irrationality of Middle Eastern politics. So right now we're building an embassy in Iraq that's bigger than the Vatican. We're building 14 permanent bases. What would we say here if China was doing this in our country or in the Gulf of Mexico? We would be objecting. We need to look at what we do from the perspective of what would happen if somebody else did it to us. "
You reap what you sow as they say, and American Imperialism has dominated half of the globe with near impunity for far too long.
2. The Rise Of Non-State Powers viewed as a threat to National Security and Western Hegemony.
Power is not exclusive, it does not discriminate against anyone although those who are in power often use it as a tool for discrimination. The elite Archon class has historically pitted small groups against each other but eventually, as through a process of elimination every so often factions will arise and separate themselves from the others . This is what we saw with Marcus Garvey and the Harlem Resonance,or MOVE, the Philadelphia-based Black liberation movement that was dedicated to a back-to-nature lifestyle. Anti-capitalist, Anarchist, Socialists, Libertarians, the Nation of Islam, Black Panthers, Occupy Wall Street, and other small unified and independent groups are seen as a threat by the the U.S. government to its monopoly on allegiance from its citizens. The problem is that many of these organizations are grass roots, meaning they were formed right here in America as opposition to the strength of the federal government. The system at large desires very much to depress and subdue it's own population. The government fears eventually those subjugated groups will unite and finally defeat the oppressor, as was seen in the United States war for Independence.
In Federalist No. 10 James Madison wrote "The Utility of the Union as a Safeguard Against Domestic Faction and Insurrection" , addressing the question of how to guard against "factions", or groups of citizens, with interests contrary to the rights of others or the interests of the whole community. Madison saw factions as inevitable due to the nature of man and long as men hold differing opinions, have differing amounts of wealth, and own differing amount of property, they will continue to form alliances with people who are most similar to them and they will sometimes work against the public interest, and infringe upon the rights of others. Thus, he questions how to guard against those dangers.
The suppression of minority groups, seemingly built in to the fabric of the U.S., only leads to rage.
3. ISLAM AND THE RISE OF POLITICAL JIHAD.
Radical Islam is not what you think it is. Political terrorism has been used historically by tyrants of all races as a weapon of fear, and the main reason that Islam today has been painted as the capricious religious zealot that kills without motive other then hate is the creation of a long standing geopolitical operation designed to pit humanity against itself.
Long before 9/11 there were plans calling for the "balkanization of the middle east". The wars in the middle east were planned ahead of time, according to retired army general Wesley Clark, who in 2011 confessed to the public that just after September 11, 2001 he was informed while visiting the Pentagon that the neocon cabal that was the Bush administration planned to take out seven countries in five years, starting with Iraq, and then Syria, Lebanon, Libya, Somalia, Sudan and, finishing off, with Iran. An email would later emerge showing that George W. Bush and then Prime Minister of the United Kingdom Tony Blair colluded together a full year before the war in Iraq began. Then in 2014 the award-winning investigative journalist Seymour Hersh made headlines when he showed the CIA was giving weapons and other military supplies to ISIS, in order to overthrow Muammar Gaddafi, then the president of Libya. Hersh said in a highly publicized article:
A highly classified annex to the report, not made public … pertained to the rat line. By the terms of the agreement, funding [for the rebel group now known as ISIS] came from Turkey, as well as Saudi Arabia and Qatar; the CIA, with the support of MI6, was responsible for getting arms into Syria. The annex didn't tell the whole story of what happened in Benghazi before the attack, nor did it explain why the American consulate was attacked. 'The consulate's only mission was to provide cover for the moving of arms,' the former intelligence official, who has read the annex, said. 'It had no real political role.'