Netherlands Gives Green Light for Growing Human Embryos
Published on May 29, 2016 by admin · No Comments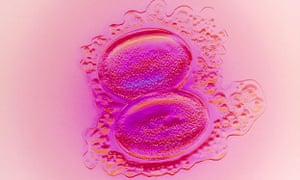 The Netherlands will change its laws on embryonic research, which until now only allowed tests to be conducted on leftover embryos procured from IVF. Photograph: Alamy
The Dutch government has announced it wants to allow growing human embryos "under strict and limited conditions" for scientific research, thereby giving hope to parents struggling to conceive.
The Dutch health minister, Edith Schippers, said she "wants to allow the creation of embryos for scientific research – and under very strict conditions to give people the possibility of (healthy) children".
"The research has to do with infertility, artificial reproduction techniques and hereditary or congenital diseases," the statement added.
It also specifically included people who became infertile after being treated for cancer at an early age.
The Netherlands will change its laws on embryonic research, which until now only allowed tests to be conducted on leftover embryos procured from in vitro fertilisation processes.
The so-called "14-day rule" – which says that human embryos cannot be cultured in the lab for more than two weeks – will also still strictly be adhered to, the statement said.