Video: Eating Fish Can Be Bad for Your Health: Alarming Fish Industry Facts
Published on May 3, 2016 by admin · No Comments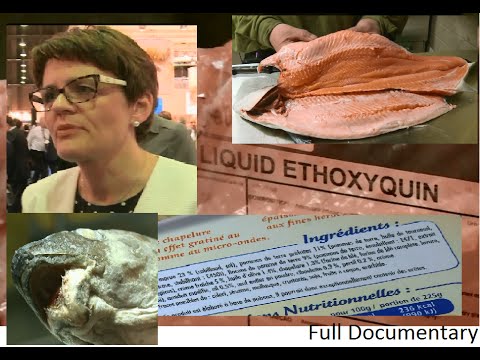 Dr. Joseph Mercola | mercola.com
Nicolas Daniel's documentary "Fillet-Oh-Fish" takes a critical look at the fish industry, featuring exclusive footage from fish farms and factories across the globe. Many still have a rather romanticized view of fishing, but when it comes to large-scale food production, the picture is actually rather grim.
Today's fisheries are faced with a range of severe problems, from overfishing to chemical pollution and genetic mutation from toxic exposures. As noted by the producers of the film, "through intensive farming and global pollution, the flesh of the fish we eat has turned into a deadly chemical cocktail."1
Despite that, the fish business is booming, in part due to efforts to keep the dirty underbelly of modern fisheries from public sight.
Aquaculture promotes itself as a sustainable solution to overfishing. But in reality, fish farms actually cause more problems than they solve. There's really little difference, in terms of environmental pollution, between land-based feedlots and water-based ones.
Farmed Salmon — One of the Most Toxic Foods in the World?
The film starts off in Norway, looking at the chemicals used in fish farms. Kurt Oddekalv is a respected Norwegian environmental activist, and he believes salmon farming is a disaster both for the environment and for human health.
Below the salmon farms dotted across the Norwegian fjords, there's a layer of waste some 15 meters high, teeming with bacteria, drugs, and pesticides. In short, the entire sea floor has been destroyed, and since the farms are located in open water, the pollution from these farms is in no way contained.
A salmon farm can hold upwards of 2 million salmon in a relatively small amount of space. These crowded conditions result in disease, which spreads rapidly among the stressed salmon.
According to Oddekalv, sea lice, Pancreas Disease(PD)2 and Infectious Salmon Anemia Virus (ISA) have spread all across Norway, yet consumers are not informed of these fish pandemics, and sale of these diseased fish continue unabated.