Video: A Scientific Look At How Soda Destroys Your Body
Published on February 15, 2016 by admin · No Comments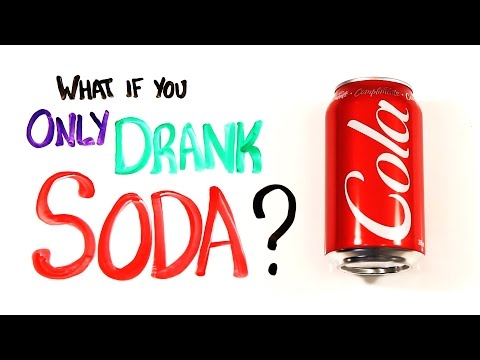 With over 1.8 billion bottles of Coca-Cola being sold every day and nearly half of Americans drinking at least one glass of soda or pop a day, it's safe to say that many of us love a sugary drink. But what would happen to our brains and bodies if we only drink soda?
As the drink enters your mouth, its high acid content begins to erode the enamel on your teeth and the microorganisms in your plaque start to feed off the sugar which can lead to cavities. Finished the can and you may have consumed upwards of forty six grams of sugar. The receptors on your tongue sense this and send a message to your cerebral cortex activating the rewards center of the brain, which says "more please."
After a week of substituting the recommended eight daily glasses of water for cola instead, you would have consumed around 5,432 extra calories and this is one of the biggest health problems linked to carbonated drinks: weight gain. It's been estimated that one-fifth of the weight gained in the U.S. between 1977 and 2007 can be attributed to soft drinks.
Furthermore, Yale researchers found that when people drink soft drinks they also consume more calories mainly because people don't accurately account for the added calories in their beverage.