Consumer Group Warns Against Consuming Splenda
Published on February 21, 2016 by admin · 1 Comment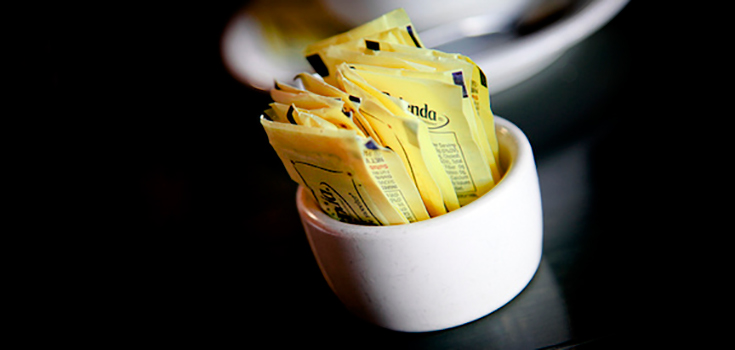 Findings of a study on the link between sucralose and cancer that caused uproar when they were presented at a cancer conference in 2013 have finally been published.
The food industry dismissed the results of the study when they were presented in London, but they are now available for the world to see in the peer-reviewed International Journal of Occupational and Environmental Health.
In response to the study, the consumer group The Center for Science in the Public Interest (CSPI) is recommended that people avoid consuming sucralose, more popularly known as Splenda.
The study found that:
"sucralose administered in feed to Swiss mice at dose levels of 0, 500, 2,000, 8,000, and 16,000 parts-per notation (ppm) from prenatal life until natural death induces a significant dose-related increased incidence of malignant tumors in male mice."
The researchers write:
"These findings do not support previous data that sucralose is biologically inert. More studies are necessary to show the safety of sucralose, including new and more adequate carcinogenic bioassay on rats. Considering that millions of people are likely exposed, follow-up studies are urgent." [1]
In the study, 457 male mice and 396 female Swiss mice were given feed containing varying concentrations of sucralose from the 12th day of gestation until death. When just 6.7% of the mice remained alive, after the rest had reached their natural lifespan, the remaining mice were euthanized and the organs were collected for analysis.
The researchers found a significant dose-related incidence of malignant tumors and hematopoietic neoplasias in male mice, particularly at 2,000 and 16,000 ppm.