Why 2016 Is About to Be a Nightmare for Us All
Published on January 10, 2016 by admin · No Comments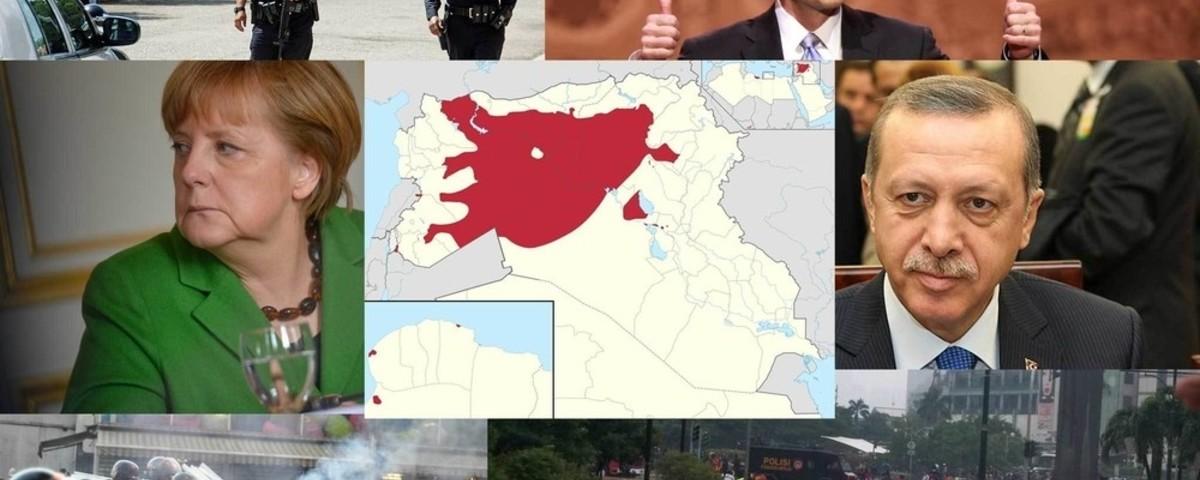 I hate spoilers, but I'll make an exception for spoilers that spoil a really shitty part of a movie, which I believe actually improve a moviegoing experience by lowering expectations. In a similar vein, at the start of every new year, I like to know as much as possible about the inevitable horrors to come in the next 12 months. That way, while everyone else is talking about "fresh starts" and "resolutions," I already know exactly how the new year is going to disappoint me.
So when the geopolitical forecasting firm Stratfor announced last month that they would brief members of the media on their forecast for 2016, I jumped at the opportunity to find out how conflict and economic strife were going to shape the year ahead. That briefing informed much of my research below.
Strap in everybody, because 2016 is probably going to suck just as much as the last year did:
Flooding and Mudslides in Los Angeles
To paraphrase Travis Bickle, someday a real rain will come to Los Angeles and wash all the scum off the streets. And with El Niño rains on their way, that day looks like it's going to be Tuesday, January 5. And the deluge isn't expected to let up until March.
Los Angeles has been in an agonising drought for four years. In October when I last wrote about El Niño, it was still 90 degrees in LA, and the idea of the skies opening up and unleashing a biblical-type flood on us sounded just fine. Now it's cold (relatively speaking), and the thought of dealing with floods and mudslides –which seem pretty much guaranteed at this point – sounds awful. We're Californians – most of us don't even own jackets or boots.
Let's not forget, however, that El Niño also causes droughts, and those could starve millions in other parts of the world, and exacerbate unstable conditions in places likeSyria, South Sudan, and Yemen. Experts predict that the ongoing famine in Malawi alone – which has been exacerbated by El Niño – will have affected 2.8 million people by March of this year.
Yet Another Attempt by Congress to Gut Obamacare
On January 6, the GOP-controlled Congress will return from its holiday recess, and get the good old machine of American democracy grinding again. A big part of the Republican agenda for the new year will be the Restoring Americans' Healthcare Freedom Reconciliation Act of 2015, a bill aimed at amending the Affordable Care Act that would remove most of the parts that mandate individuals and employers get insurance, and repeal a tax on medical devices.
Regardless of how you feel about Obamacare, politically speaking, in all likelihood the bill will amount to one more failed attempt to undermine the healthcare reform law that passed all the way back in 2010. Republicans on Capital Hill are no longer going after a full repeal – something they've tried no less than 56 times – but the fact that this fight won't go away is pretty embarrassing for all us.