Why Is The United States Being Hit By So Many Fires, Floods And Earthquakes?
Published on December 15, 2015 by admin · No Comments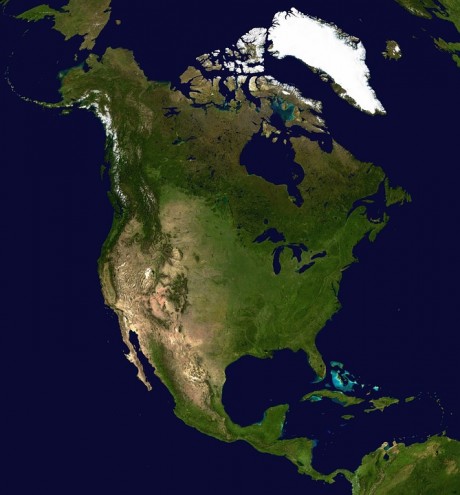 What do you get when you add together one of the strongest El Ninos ever recorded, the worst year for wildfires in U.S. history, and unprecedented earthquake swarms in diverse places all over the country? Since the end of the summer, America has been hit with a truly unusual series of natural disasters. The state of Oklahoma has already set an all-time record for the number of earthquakes that it has experienced in a year, more acres have been burned by wildfires in the U.S. than we have ever seen before, and a "1,000 year rainfall" caused horrific flooding in South Carolina. Those are just a few examples of what we have been seeing, and many believe that this is just the beginning. So why is this happening? Is there something that connects all of these natural disasters together?
Let's start by talking about earthquakes. In the past, we would expect to see earthquake activity along the west coast, but not much elsewhere.
Today, things have dramatically changed. For example, this year the state of Oklahoma has seen nearly eight times as many magnitude three or greater earthquakes as it did just two years ago…
As 2015 nears its end, 850 earthquakes of magnitude three or greater have stirred the state of Oklahoma. Compared to584 of the same magnitude in 2014 and 109 in 2013, the trend is clear: earthquakes are on the rise.
Other areas of the nation are experiencing highly unusual seismic activity as well. Just recently, east-central Idaho was hit by a swarm of more than 40 small earthquakes…
More than 40 small earthquakes were recorded in east-central Idaho last week in what experts say is another earthquake swarm in the region.
Officials in the Challis area on Friday reported no damage from the micro-quakes that started Tuesday and have mostly gone unnoticed or unreported in an area with residents accustomed to more vigorous shaking.
But the temblors ranging up to 2.9 magnitude have perked up scientists trying to understand the fault system in the area where a 5.0 magnitude quake struck in January.
So why are we seeing so many earthquakes all of a sudden?
That is a question that none of the "experts" seem to have an answer for.
Meanwhile, we are currently on pace for the worst year for wildfires in the history of the United States. Earlier in the year this was not the case, but in August and September there was a sudden explosion of massive wildfires, and now it looks like we are going to easily break the all-time record by the end of this month…
The nation is closing in on its worst wildfire season in recorded history, with nearly 9.8 million acres already burned — the equivalent of Massachusetts, Connecticut, Rhode Island and part of New Hampshire going up in flames.
Two large fires and more than 160 smaller ones remain active, and more fires are expected to be reported before the month ends. Together, they're likely to push the 2015 total past the record 9.87 million acres burned in 2006.
On top of everything else, we have witnessed a series of horrifying floods all over the nation in recent months.