UFO Drone On Mars May Prove Ancient Civilization Once Lived There
Published on November 5, 2015 by admin · No Comments
A new clear set of photographs of what some are claiming to be a "UFO drone" on the surface of Mars, have surfaced.
The pictures were taken a few years ago by the NASA Mars rover, and then very recently enhanced to provide a clearer view of the unidentified object. According to some UFO experts, the object has an "intelligent design" and may prove the existence of an advanced alien civilisation that once lived on the red planet.
Sputniknews.com reports:
"In my opinion this object is an extraterrestrial drone possibly built by the Indigenous Martian populace or perhaps it was deployed by an off world alien species who were exploring the Martian surface," Paranormal Crucible said, as cited by Inquisitr.com.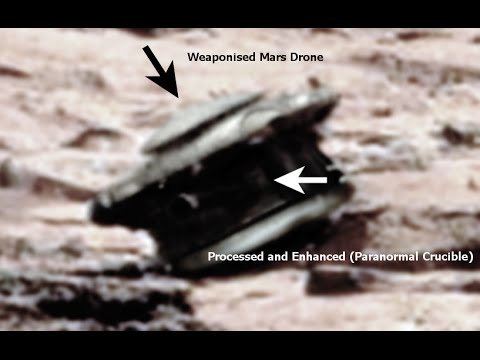 Alright, so Mars was quite possibly home to "Indigenous" aliens or some other aliens sent a reconnaissance drone to scout around the planet. Go on and take a minute to settle these thoughts into your head, because from here theories get even more interesting.
Other UFO hunters argue that the object isn't a UFO drone, but a piece of a much bigger alien spacecraft.