Goodbye Middle Class: 51 Percent Of All American Workers Make Less Than 30,000 Dollars A Year
Published on October 23, 2015 by admin · No Comments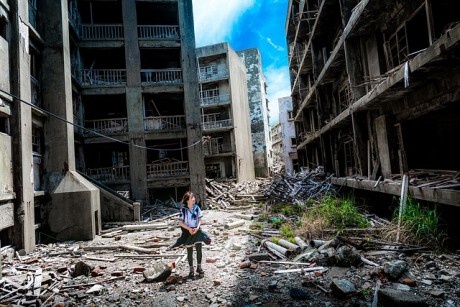 We just got more evidence that the middle class in America is dying.  According to brand new numbers that were just released by the Social Security Administration, 51 percent of all workers in the United States make less than $30,000 a year.  Let that number sink in for a moment.  You can't support a middle class family in America today on just $2,500 a month – especially after taxes are taken out.  And yet more than half of all workers in this country make less than that each month.  In order to have a thriving middle class, you have got to have an economy that produces lots of middle class jobs, and that simply is not happening in America today.
You can find the report that the Social Security Administration just releasedright here.  The following are some of the numbers that really stood out for me…
-38 percent of all American workers made less than $20,000 last year.
-51 percent of all American workers made less than $30,000 last year.
-62 percent of all American workers made less than $40,000 last year.
-71 percent of all American workers made less than $50,000 last year.
That first number is truly staggering.  The federal poverty level for a family of five is $28,410, and yet almost 40 percent of all American workers do not even bring in $20,000 a year.
If you worked a full-time job at $10 an hour all year long with two weeks off, you would make approximately $20,000.  This should tell you something about the quality of the jobs that our economy is producing at this point.
And of course the numbers above are only for those that are actually working.  As I discussed just recently, there are 7.9 million working age Americans that are "officially unemployed" right now and another 94.7 million working age Americans that are considered to be "not in the labor force".  When you add those two numbers together, you get a grand total of 102.6 million working age Americans that do not have a job right now.
So many people that I know are barely scraping by right now.  Many families have to fight tooth and nail just to make it from month to month, and there are lots of Americans that find themselves sinking deeper and deeper into debt.
If you can believe it, about a quarter of the country actually has a negative net worth right now.
What that means is that if you have no debt and you also have ten dollars in your pocket that gives you a greater net worth than about 25 percent of the entire country.  The following comes from a recent piece by Simon Black…
Credit Suisse estimates that 25% of Americans are in this situation of having a negative net-worth.
"If you've no debts and have $10 in your pocket you have more wealth than 25% of Americans. More than 25% of Americans have collectively that is."
The thing is– not only did the government create the incentives, but they set the standard.
With a net worth of negative $60 trillion, US citizens are just following dutifully in the government's footsteps.
As a nation we are flat broke and most of us are living paycheck to paycheck.  It has been estimated that it takes approximately $50,000 a year to support a middle class lifestyle for a family of four in the U.S. today, and so the fact that 71 percent of all workers make less than that amount shows how difficult it is for families that try to get by with just a single breadwinner.
Needless to say, a tremendous squeeze has been put on the middle class.  In many families, both the husband and the wife are working as hard as they can, but it is still not enough.  With each passing day, more Americans are losing their spots in the middle class and this has pushed government dependence to an all-time high.  According to the U.S. Census Bureau, 49 percent of all Americans now live in a home that receives money from the government each month.
Sadly, the trends that are destroying the middle class in America just continue to accelerate.