Coca-Cola 'Pays Scientists to Protect Sugary Drinks, Junk Food'
Published on October 8, 2015 by admin · No Comments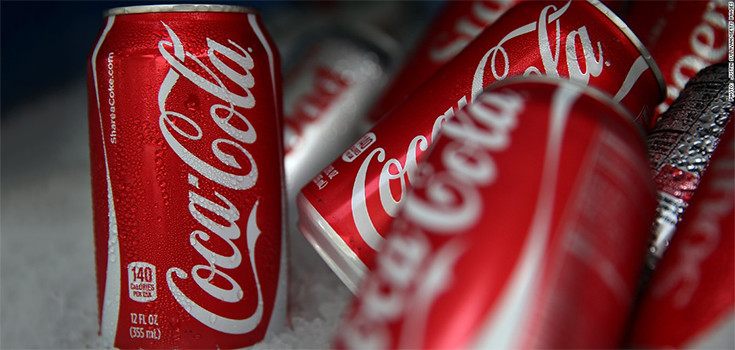 Recent news has come out exposing Monsanto for trying to discredit any scientist who paints a less-than-rosy picture for biotech and GMO crops. To join this play on the consumer conscience is a ploy from the international soda seller, Coca-Cola. Some claim that the company pays scientists who will shift the blame away from junk food diets and sugar-laden sodas for causing a global obesity epidemic, and numerous other serious health concerns.
In fact, Coca-Cola was caught paying 'health leaders' to say soda is a 'healthy snack' before.
Coca-Cola claims that it wants America to be fit. Really…
Does it seem ironic that one of the major contributors to the growing obesity rate around the world, Coca-Cola, gave $3 million in 2012 to Chicago's Garfield Park Conservatory Alliance in order to begin a 'wellness program'? The mega-corp also donates millions to strike down GMO labeling.
Here's an idea for wellness – stop selling people drinks so full of GM sugar that they don't get a single nutritional need met, while simply filling up on empty, calories. Not to take the focus off of our own responsibility to educate ourselves and eat better, but Coca-Cola heading a 'wellness' campaign is like Charles Manson trying to lead a workshop on how to get in touch with your 'inner child.'
Yet, similar to the tactics used by Big Tobacco, Coca-Cola and other companies aligned with the Grocery Manufacturer's Association simply use 'science' to persuade a nation to keep up with their sugar addictions.
These addictions are real. Consider Natasha Harris who died in 2013 from a cardiac arrhythmia, according to a 19-page coroner's report. Harris, a mother of 8 from Invercargill, New Zealand, was known to smoke heavily and skip multiple meals, but coroner David Crerar concluded that the sugar and caffeine she got by drinking more than 2.6 gallons of Coca-Cola Classic per day was 'the substantial factor' in her death."