34000 Pesticides and 600 Chemicals Later: Our Food Supply is No Better for It
Published on October 20, 2015 by admin · No Comments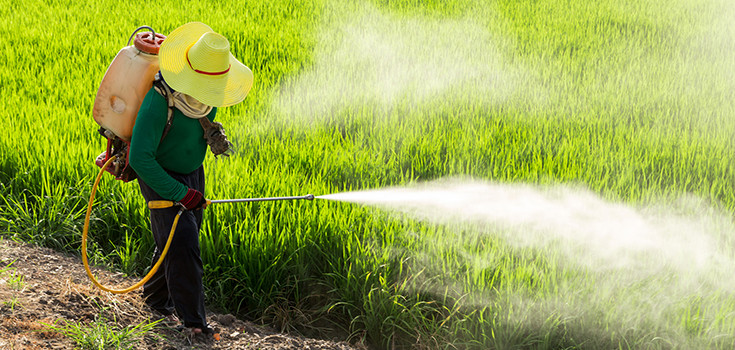 More than 34,000 pesticides derived from about 600 basic ingredients are currently registered for use in the United States by the EPA. Industrial agriculture (meaning about 75% of all land used in the U.S. to grow food or raise animals) relies on these chemicals to grow food. Where, exactly has this gotten us? [1]
Billions of pounds of pesticides and herbicides used has resulted in:
UC Berkeley has found that children are being exposed to pesticides even before they eat their first apple or munch on their first carrot. That's because the chemicals are so prevalently used, they show up in breast milk of mothers.
General population illnesses are on the rise, including asthma, autism and learning disabilities, birth defects and reproductive dysfunction, diabetes, Parkinson's and Alzheimer's diseases, and several types of cancer. Their connection to pesticide exposure becomes more evident with every new study conducted.
Genetically engineered crops developed and marketed to withstand copious herbicide and pesticide spraying are causing millions of acres of super weeds to grow, as well as causing super bugs which are resistant to the very chemicals which were created to destroy them.