What Makes Presidents And Psychopaths Similar?
Published on September 17, 2012 by admin · No Comments
On October 14, 1912, just before giving a scheduled speech in Milwaukee, Theodore Roosevelt was shot in the chest by would-be assassin John Schrank. Roosevelt not only survived the attempt on his life, but went on to deliver his speech as scheduled. He began by saying,
I don't know whether you fully understand that I have just been shot; but it takes more than that to kill a Bull Moose. But fortunately I had my manuscript, so you see I was going to make a long speech, and there is a bullet – there is where the bullet went through – and it probably saved me from it going into my heart. The bullet is in me now, so that I cannot make a very long speech, but I will try my best.
Theodore Roosevelt ranked the highest among U.S. presidents for fearless dominance, but lower than average for self-centered impulsivity.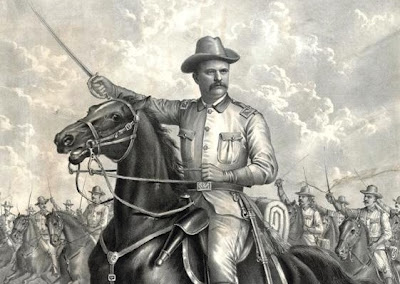 The fearless dominance associated with psychopathy may be an important predictor of U.S. presidential performance, suggests an analysis published this week in the Journal of Personality and Social Psychology
"Certain psychopathic traits may be like a double-edged sword," says lead author Scott Lilienfeld, a psychologist at Emory University. "Fearless dominance, for example, may contribute to reckless criminality and violence, or to skillful leadership in the face of a crisis."