Video: Light Your Water On Fire from Gas Drilling, Fracking
Published on June 13, 2012 by admin · 1 Comment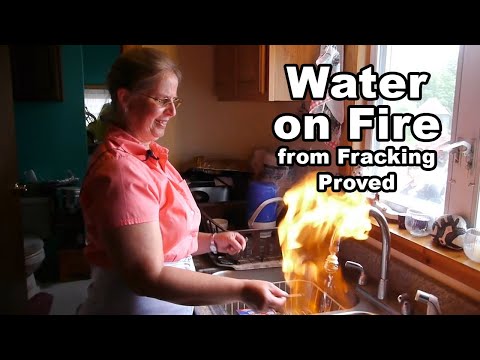 A snippet from the Marcellus Shale Reality Tour video
Sherry Vargson gave the group a tour of her farm in Granville Township, where Chesapeake Energy has drilled one well and installed compressor and metering stations and a gathering pipeline. She said her water became contaminated with methane after maintenance activities at the site in June 2010, and lit water from her tap alight for a trip attendees and the media.
The little bus wound its way over green mountains, alongside undeveloped stretches of the meandering Susquehanna River and through some of Pennsylvania's most pristine wilderness.