Video: Memorial Day Weekend on South Beach-Private Security, I.D. Checks & License Plate Scanners for All
Published on May 24, 2012 by admin · No Comments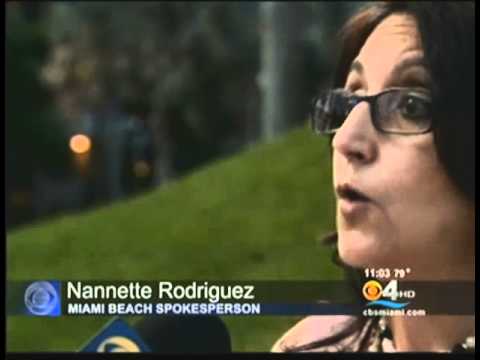 This won't just be used for Memorial Day weekend, I bet they roll it out for every weekend and then just all the time.  There are already cameras all over the highways in south Fl and South Beach is no exception.  And I don't want to hear the crap about the need for all of this police presence, if the city didn't issue the permits and allow the hip-hop parties to happen then they wouldn't. People don't know that this very same weekend party took place in Atlanta for a long time until they got tired of it and threw them out. I lived through this weekend myself for seven years and I can tell you the hotels and other businesses have been closing up for years, this is just the first time the media has covered it. This is classic example of PROBLEM, REACTION, SOLUTION.
FROM CBS MIAMI:
Miami Beach will be flooded with visitors this Memorial Day Weekend as part of the 13th annual Urban Beach Week, which is dubbed the largest Urban festival in the world.
Due to the large number of people expected, upwards of 300,000 to 350,000 people, Miami Beach police are implementing some new procedures to ensure the safety of residents and visitors alike.
A highly publicized shooting on Collins Avenue during the waning hours of Memorial Day weekend in 2011 prompted members of the community to protest the high-traffic, noise and other issues that dominate the long holiday weekend period.
Data reviewed by CBS4 News shows most of the people arrested last year during Memorial Day weekend actually came from other parts of South Florida. Only 8 percent of those arrested were Miami Beach residents. That's why the City is looking to potentially use License Plate Readers during other major weekends.