Video: Can Your Smile Predict How Long You Will Live?
Published on April 29, 2012 by admin · No Comments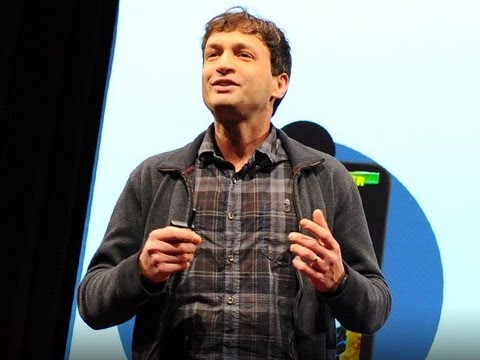 Ron Gutman reviews a raft of studies about smiling, and reveals some surprising results. Did you know your smile can be a predictor of how long you'll live — and that a simple smile has a measurable effect on your overall well-being? Prepare to flex a few facial muscles as you learn more about this evolutionarily contagious behavior.
Smiling is one of the most basic biological factors within the human condition. We are born smiling and children smile as much as 400 times per day. Children, despite their ability to induce headaches, are very good medicine.
Some psychologists have even found that how much people smile in old photographs can predict their later success in marriage.
Paul Ekman (the world's leading expert on facial expressions) discovered that smiles are cross-cultural and have the same meaning in different societies. In studies he conducted in Papua New Guinea, Ekman found that members of the Fore tribe(who were completely disconnected from Western culture and were also known for their unusual cannibalism rituals) attributed smiles to descriptions of situations in the same way you would.
Smiling is not just a universal means of communicating, it's also a frequent one. More than 30% of us smile more than 20 times a day and less than 14% of us smile less than 5 times a day. In fact, those with the greatest superpowers are actually children, who smile as many as 400 times per day!
Have you ever wondered why being around children who smile frequently makes you smile more often? Two studies from 2002 and 2011 at Uppsala University in Sweden confirmed that other people's smiles actually suppress the control we usually have over our facial muscles, compelling us to smile. They also showed that it's very difficult to frown when looking at someone who smiles.