Video: Rare Event- Huge Waterspout Forms Off The Hawaiian Coast
Published on May 4, 2011 by admin · No Comments
A rare waterspout formed off the coast of Hawaii yesterday (May 2), and was caught in several pictures and videos.
Waterspouts, tornadoes that touch on water, are not themselves made of water; they are funnel clouds that shoot down from storm clouds. This "tornado on water" touched down over the ocean off Ala Moana, a district of Honolulu.
In areas where intense funnel clouds commonly form over water — the Florida Keys and the Adriatic Sea are two examples — waterspouts will frequently form along a line of developing thunderstorms.
That was the case yesterday, as an intense lightning storm with heavy rains knocked out power for 60,000 residents, according to the Hawaiian Reporter. The heavy rains soaked Honolulu and triggered a flash flood warning.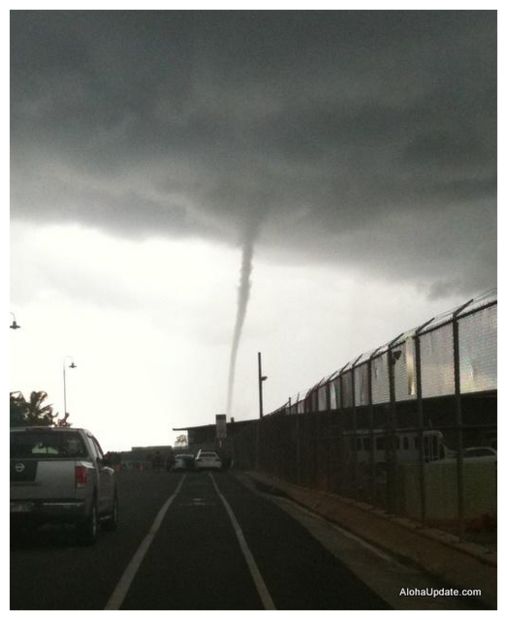 © Erik Vossman, www.alohaupdate.com
A similarly unusual weather event was also seen in the Bay Area earlier this year.
Waterspouts rarely cause damage, so they usually aren't rated on the Enhanced Fujita tornado damage scale.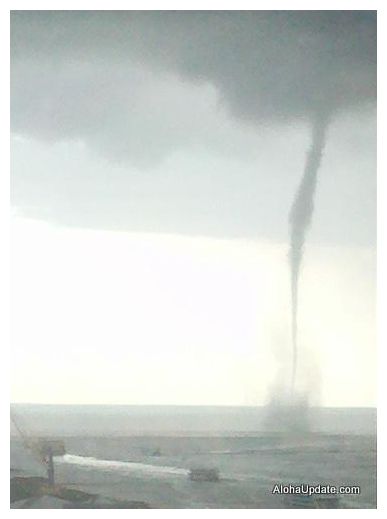 To Read Entire Article CLICK HERE