10 Steps To Simplify Your Work Life
Published on March 27, 2011 by admin · No Comments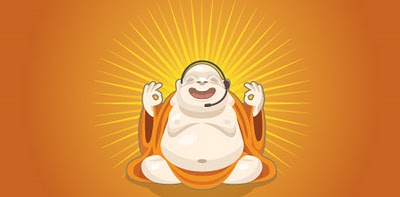 "Life is actually really simple, but we insist on making it complicated." ~Confucius
While I have always piled a lot on my plate professionally, I've recently introduced more varied elements. Formerly, I may have devoted a long workweek to freelance writing, but I'm now juggling writing, consulting, speaking, editing my upcoming book, and promoting my recent eBook.
I've noticed that the biggest complication to my life isn't necessarily the full, varied schedule; it's how I think about that busy schedule.
Sometimes I let my to-do list overwhelm me, carrying the weight of the whole through all of the parts.
So instead of just answering an email, I'm responding, thinking about the blog post I want to write later, worrying about the magazine deadline I might not make, and planning to be more effective so that I can get everything done without having to worry so much.
That's something I sometimes do.
But on other days, I remind myself that I can't worry my way out of worrying, and that the most effective use of any moment is to fully do whatever it is I'm doing. The rest will get done later. That, I'm learning, is the most important part of simplifying.
The first step in simplifying anything starts with how we think about it.
Of course there's a lot more to simplifying work than that (which I realize is ironic given that the subject matter is simplification.)
If you're also looking to reduce stress and simplify your work life, I recommend:
1. Make decisions in accordance with your values.
Idegy President Perry Maughmer suggests it's a lot easier to make difficult decisions if you know your core values—particularly shared values within your team—and then weigh your options against them. This allows you to feel a sense of confidence when dealing with challenges, which ultimately saves time and reduces stress.
For example, one of my core values is respect, and I respect my readers' attention. This means that I always know when I need to say no to a potential partnership—when I don't feel personally moved to bring it to my readers' attention.
2. Get proactive with complaints or let them go.
Occasionally we need to vent to express our feelings about things that trouble us, and sometimes it's a proactive way to find solutions. Other times, it's an energy drainer that brings other people down and saps both productivity and creativity.
Save your energy by focusing on creating change. If there is no fix, focus on doing what you do well. That way, you're more likely to work your way to a viable solution instead of complaining your way further away from one.
To Read Entire Article CLICK HERE